Last week on Wednesday 23 June, we were honored to attend an exclusive NedPhO concert with a group of Dujat members. We extend our gratitude to the orchestra for their kind hospitality and beautiful performance, it was a breath of fresh air after a long period of online activities. We also thank Mr. Matsubara, Managing Director of Yakult Europe, main sponsor of the orchestra and board member of Dujat, for his touching speech. We look forward to welcoming you at our next offline event!
This event is for invitees only. If your company is member of Dujat, please contact our office
and we will send you the invitation. 
A negative test is not required to join this event,
but please be aware that this concert will take place according to the measures of the government regarding COVID-19. You will be required to wear a face mask until you take seat, and it will all take place at a safe distance. More detailed rules can be found below, on our event site, and later in our confirmation e-mail.
We are pleased to invite you to attend an exclusive concert for Dujat members at NedPhO-Koepel, taking place on Wednesday the 23rd of June. There are limited seats available so please make sure to register as soon as possible.

The music performance will start with a word of welcome at 16:00. Doors will already open from 15:30, and before you get your drink and take a seat, there is some time for networking and catching up with other members at a safe distance.

NedPhO|NKO, short for Netherlands Philharmonic Orchestra and Netherlands Chamber Orchestra, is based in Amsterdam and performs at Dutch National Opera and in Concertgebouw Amsterdam. NedPhO|NKO joined the network of Dujat in 2018, and is happy to finally open their doors for other members.

The NedPhO-Koepel is the 'home base' of the orchestra, with the impressive Yakult-Hall located in the heart of this former church, close to Muiderpoort station in the east of the city.

After last year's cancellation due to the outbreak of COVID-19, we unfortunately still cannot offer the promised tour around their beautiful building and a networking reception inside, but we are sure this special concert will be a breath of fresh air after a long time of lockdowns and online events, and will give the opportunity to enjoy beautiful music in the company of other members.

Besides a short word of welcome from Dujat, an introduction to the performance by NedPhO and remarks by Rob Streevelaar, Managing Director, we are also happy to welcome Hiroyasu Matsubara, Managing Director of Yakult Europe, Board Member of Dujat, and the orchestra's main sponsor since 1993, to give a short speech.
Date: Wednesday, 23 June, 2021

Time: 15:30 – 17:00

Venue: NedPhO-Koepel, Batjanstraat 3, 1094 RC Amsterdam

Admission: Free of charge (members only)

Programme:

15:30  Doors open, registration

16:00  Welcome by Christa de Kemp, Managing Director at Dujat

16:05  Opening by NedPhO|NKO

16:10  Wolfgang Amadeus  Mozart Serenade nr. 10 'Gran Partita'

16:50  Speech by Hiroyasu Matsubara, Managing Director of Yakult Europe and Board Member of Dujat

16:55  Closing remarks by Rob Streevelaar, Managing Director at Netherlands Philharmonic Orchestra|Netherlands Chamber Orchestra

17:00  End of Event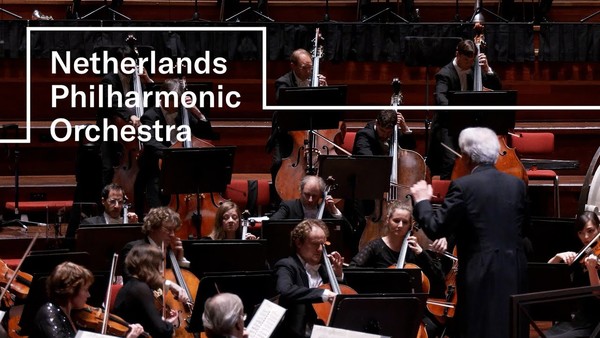 House rules 1.5 meter-concerts
It is mandatory to wear a face mask when you visit the NedPhO-Koepel. As soon as you are in your seat, the face mask can be removed. It is important that you bring your own face mask, these are not available in the NedPhO-Koepel.
We herewith list some important measures in the NedPhO-Koepel so that visitors, staff and musicians can keep a safe distance from each other. We ask you to take into account the following house rules:
Do you have a cold or is there a fever? Then please let us know; unfortunately you cannot attend the concert in this case.
There is a limit of 2 tickets per person. Those who register a +1 will be seated together.
Keep 1.5 meters away from other visitors and employees.
It is mandatory to wear a face mask when you visit; As soon as you are in your seat, the face mask can be removed.
You will be assigned a seat by staff, unfortunately we cannot take preferences or wishes into account.
The chairs are 1.5 meters apart, it is not allowed to slide chairs.
Follow the indicated walking routes and instructions given to you by the staff members.
Take good care of each other!
This is just a selection of the measures taken. The safety of our guests and employees is always of the utmost importance.