This newsletter was shared with Dujat members on 19-7-2022. The next newsletter was sent out today.
For information about subscription and membership, please contact our office. 
Update on Japan
Japan will hold a state funeral for Shinzo Abe this autumn, Prime Minister Kishida announced on Thursday 14 July, citing the former leader's accomplishments for the country.
Abe, the country's longest-serving prime minister, "assumed a heavy responsibility of being Japan's prime minister in the face of severe domestic and international situations through his outstanding leadership and executive ability," Kishida told reporters in Tokyo.
"He [Abe] has made significant achievements in various fields, including reconstruction from the Great East Japan Earthquake, revitalization of the Japanese economy, and development of diplomacy based on Japan-U.S. relations," Kishida said. The prime minister added that Abe was highly regarded by the international community.
Abe was shot dead on 8 July in the western Japanese city of Nara while stumping for an upper house election candidate. Kishida said that by conducting a state funeral for Abe, "Japan will show its determination not yield to violence and to resolutely defend democracy."
Abe will be the second postwar prime minister after Shigeru Yoshida in 1967 to be honored with a state funeral. Yoshida served two terms as prime minister (1946-1947 and 1948-1954), during which he signed the San Francisco Peace Treaty with Allied powers in 1951.
The government covers the entire cost for a state funeral. The total bill came to 18 million yen ($131,000 at today's rates) in Yoshida's case, a record shows.
A private funeral for Abe was held on Tuesday in Tokyo among family and people close to the former prime minister.
Kishida was swayed by an outpouring of public support for the slain ex-prime minister. About 2,500 people attended a wake held Monday at the Zojoji temple in central Tokyo, with mourners who could not get in spilling over into surrounding streets. People have also been forming a long line to place flowers at the Liberal Democratic Party headquarters in Tokyo.
Conservative lawmakers had been pressing Kishida to hold a state funeral, warning the country would "lose public trust at home and abroad otherwise."
While overseas leaders quickly offered condolences, the prime minister's office decided to fly the Japanese flag at half-mast three days after Abe's death, on Monday. The slow action drew criticism as "bureaucratic."
The Kishida government also sees the funeral as a diplomatic opportunity as many countries were quick to praise Abe, who pushed a muscular brand of diplomacy by advocating a free and open Indo-Pacific.  Australia and South Korea have already announced plans to send delegations to the funeral. U.S. media reported that former President Donald Trump is considering attending.
The Foreign Ministry said it had received more than 1,700 condolence messages from 259 countries, regions and institutions by Tuesday.
During Thursday's news conference, Kishida also announced Japan was not considering any restrictions on movement, despite the rising number of COVID cases in the country. He said it was important to balance economic and social activities with slowing the spread of the virus.
The Tokyo Metropolitan Government on Thursday confirmed over 16,000 new cases in the Japanese capital — the third straight day of more than 10,000 cases.
Kishida also noted that his government is not looking to tighten border control measures at this point. He said his administration will monitor the infection situation in Japan and in other countries, as well as the border measures in major nations.
Japan in June doubled the cap on the daily number of arrivals to 20,000 people, and reopened its borders to some international tourists, starting with package tours.
On energy, for which many countries are seeing tight supply and rising prices due to the Ukraine war, Kishida said the government will operate up to nine nuclear reactors by the winter — up from the current five. By doing so the country would secure the equivalent of about 10% of Japan's total electricity consumption, the prime minister explained.
"Safety will be a major premise," Kishdia said, referring to the nuclear plant reactivation plan. "We will then proceed with the resumption of operations while listening to the opinions of local residents. We will strive to make the most of the power generation capacity."
---
Japanese Prime Minister Kishida Fumio says he will take steps to tackle the impact of rising prices.
Kishida told a news conference he will continue to implement seamless and firm measures to protect people's livelihoods from both a global and regional perspective.
Kishida said his government would provide 1 trillion yen to households experiencing financial difficulties through an existing funding program.
He also announced a new mechanism to help the agricultural industry cope with surging fertilizer prices. It allows farmers to be compensated for 70% of the increase in fertilizer costs. He said the funds will be available from this month.
Kishida also touched on the need to ensure a stable power supply amid concern about a shortage of electricity this winter. He said he instructed the economy minister to make plans to operate up to nine nuclear reactors.
---
Japan's health ministry seeks to let hotels refuse to accommodate people suspected of being sick with COVID-19, hoping to shore up a still-struggling industry by giving customers and employees more peace of mind.
Plans for the policy change set out Thursday would allow for screening based on possible symptoms such as fever or cough, but only during an active outbreak. Hotels could ask a potentially infected customer to see a doctor, and deny service if they refuse without a legitimate reason.
Even guests without symptoms could be rejected for not complying with infection control measures. Current law allows hotels to turn away customers on illness-related grounds only if it is "evident that the person seeking lodging has an infectious disease," with clear proof such as a formal diagnosis.
The ministry plans to submit its proposed revisions to parliament this fall for implementation in 2023. The health ministry also seeks to change the guest registers that hotels are obligated to keep, requiring customers to provide cellphone numbers or other contact information to enable a quicker response if someone is found to be sick.
With inbound travel not expected to return to pre-pandemic levels anytime soon due to Japan's tight border controls, the government hopes to promote domestic tourism demand to help the economy recover faster. Domestic tourism spending plunged from 21.93 trillion yen (€156 billion at current rates) in 2019 to 9.18 trillion yen in 2021, according to the Japan Tourism Agency.
Separately from the infection control measures, the ministry proposed allowing hotels to deny service to "difficult customers" who repeatedly make unreasonable demands.
Along with the legal revisions, the ministry will draw up rules to prevent discrimination, such as unfairly refusing customers with elevated body temperatures caused by a non-infectious disease such as cancer, a concern raised by some experts.
---
As temperatures rise in many parts of the world, Japanese firms are at the cutting edge of wearable devices that can help prevent heatstroke in the workplace. Many are aimed at keeping workers safe on construction sites and elsewhere.
Major electronics maker Kyocera has come up with a headset-type device. It monitors the wearer's heart rate and blood-oxygen levels via the ear.
The headset also uses bone conduction technology to make conversation easier in noisy environments.
Kyocera's development team leader, Owada Yasuhiko, said: "This device can contribute to the prevention of workplace accidents by encouraging people to take breaks and rehydrate. We want to keep workers accurately informed if any abnormalities are detected."
And Tokyo-based IT firm Ubiteq offers a smartwatch-based monitoring service. Last year, it added a new function that uses artificial intelligence to recognize heatstroke risks based on past data.
If it detects warning signs, the device advises the wearer to take a rest, via a screen alert and vibrations. It also analyzes changes during the break to determine when it's safe to return to work.
So far, Ubiteq says about 60 firms have started using the watch.
---
Update on the Netherlands
Homes must not only be able to be properly heated, they must also remain cool when it warms up outside. And there is too little attention for this in our country, experts say in the week that the National Heat Plan is in force. Very high temperatures will become more common and houses in which the heat lingers pose a health hazard.
Jeroen Kluck, lecturer at the Amsterdam University of Applied Sciences, conducts research into heat in homes. For this research, sensors are placed in housing associations throughout the Netherlands. "We are going to measure in a hundred houses and talk to residents. In this way we find out what makes a home warm and what helps."
According to Kluck, homes should be pleasant not only in winter, but also in summer. "After all, it will happen more often and longer that it is very hot."
Strongly heated houses cause health problems, he says. "If it's extremely hot outside, you want to flee inside. Then it shouldn't be too hot there either. The biggest acute health problems due to heat play inside homes."
Madeleen Helmer agrees. She is from the Climate Association of the Netherlands, which has formed a 'heat group' with twenty housing associations. "When it comes to heat stress, your home is a real hotspot."
The Woonbond, which represents the interests of tenants, has also been increasingly concerned with the subject of 'heated homes' in recent years, says Marcel Trip. "With more hot summers, it's good to pay attention to this."
Social rental homes in particular suffer from excessively high indoor temperatures. And if they are also in neighborhoods with too little greenery, there is even less chance of escaping the heat.
There are approximately 800 heat deaths per year. A third of this is attributable to climate change, according to the RIVM. That's about 250 people. The elderly are especially at risk.
But young people also suffer from homes that are too warm, says Helmer of Climate Association Netherlands: "It makes you drowsy and you are no longer as productive. Because of poor sleep you function less at work."
Dutch homes are not built to keep out the sun, Helmer notes. "We don't have sunny homes for nothing: we like the sun in our cold little country. But the climate is changing and so all those large windows become a problem."
Researcher Kluck: "The requirement for new-build houses is that the indoor temperature should not exceed 27 degrees too often, but many existing homes do not meet that standard".
And better insulation makes homes even hotter. Good insulation keeps the heat out for longer, but eventually it gets warmer inside and then you can't get the heat away. Kluck: "And the next day it will be warm again and the house will be a bit hotter again".
Solutions are obvious, but they are not always easy to apply. Researcher Kluck: "Using sun protection and ventilation is great to make your house a pleasant place. That seems simple, but what if you don't have both? If you only have windows on one side, you can't ventilate properly."
Sun protection is the most important measure, says Kluck. "The best way to keep up with the cooling requirement is to prevent it. By ensuring that the sun does not come in and that it does not get too hot inside." But all warm homes equipped with sun blinds cost housing associations and landlords a lot of money.
How do they do that in countries in southern Europe, where they are used to those hot summers? "Air conditioning everywhere," says Helmer. That is also the direction in the Netherlands, she fears, with all the adverse environmental effects that this entails.
---
For the first time in more than a century, the Nijmegen Four Days Marches has become a Three Days Marches. The measure was taken for fear of tropical temperatures on Tuesday. Heat is often a major opponent of hikers and climate change does not bode well for the future in that regard. The organization does not want to change the timing of the event in the future.
Since the first edition in 1909, the Four Days Marches has been held in the third week of July. As a result, the organization has a lot of experience with running in the summer, explains spokesperson Babs Rijke.
"It is nice for us to do it in July. You can certainly call it a tradition, but we are also well prepared for heat. That is almost always a factor. With running in May or September, we have no experience." In addition, the planning of, for example, Rijkswaterstaat and the municipalities is also focused on July.
It is also more convenient for volunteers and participants if the Four Days Marches continue to be held in July. "Many participants and volunteers are on vacation. They would like to spend that period on the Four Days Marches, then they have the time," says Rijke.
Moving the walking event to spring or autumn also offers no guarantees, according to Rijke. According to her, there has been less stability in temperature during the year, especially in recent years.
Although the temperature in the Netherlands can also rise to more than 30 degrees outside the summer, this is by far the most common in July and August. The last tropical day in May was in 2018, when it became 30.7 degrees in De Bilt on May 29. In 2020, another heat record for September was set with 35.1 degrees in Gilze-Rijen.
After two hikers died during the 2006 edition as a result of the high temperatures, the organization had it investigated whether the Four Days Marches could also be held at another time of the year. "But the outcome was that there was no suitable alternative period in which the weather conditions were more favorable and all other conditions remained the same," says Rijke.
Stricter heat protocols have been put in place as a result of the deaths. More water locations on tropical days, for example. Mars leader Henny Sackers called the weather conditions "worse than 2006" on Tuesday. That is why the opening day has been cancelled. The organization does not consider additional measures necessary for the rest of the week.
"We keep a close eye on the weather conditions and consult every morning. It will be warm again on Wednesday, but we won't make a decision on that until Tuesday. We look at a combination of factors, such as temperature, humidity and wind. almost 10 degrees difference, but we won't know for sure until Tuesday."
The organization has received some messages from people who still want to walk on Tuesday, but Rijke emphasizes that that is "really unwise". "There are no facilities along the way, such as water points or medical checkpoints. Also, the route is simply closed in some places. We cannot physically stop people, but we really strongly advise against it."
---
The shortage on the labor market is unprecedented, which means that there are major concerns that our country will come to a standstill in the short term. The cabinet, employers and trade unions have all kinds of plans and measures to solve the problems, but there is no concrete all-encompassing action plan for the time being.
"And that is not necessary at all," says FNV chairman Tuur Elzinga in conversation with NU.nl. "It is not that there is a lack of ideas. There are numerous recommendations that have been agreed in the Social and Economic Council (SER), but these have not been implemented for years by the government and employers. Moreover, we have no need for an action plan at all to invest in employees."
According to Elzinga, this is one of the main reasons why we are now dealing with a major staff shortage. "We warned about it for years. These problems were already there long before corona. Little was invested in new employees. We are dealing with high absenteeism in various sectors, and a high workload, which means that many people drop out. and there is a good reason why there is a significant throughput in education. We are now in a vicious circle."
Employers are also aware of the problems. A spokesperson for VNO-NCW and MKB-Nederland says: "We can already see that things are getting stuck in certain places: restaurants that close a few days a week, baggage handling at Schiphol, trains that run less, even our ambitions with regard to climate, care, education and housing are in danger of being endangered. And then employers now also have to deal with extra absenteeism due to corona and we do not know how this will continue after the summer."
The government recognizes the urgency. Minister Van Gennip (Social Affairs and Employment) recently announced a number of measures in a letter to the House of Representatives, such as stimulating technology and innovation, improving the connection between education and the labor market and stimulating lifelong learning and develop.
A good thing, according to VNO-NCW and MKB-Nederland. "But in the short term, we think more is needed," said the spokesperson. "Unconventional measures, by employers themselves and where necessary facilitated by the government. For example, the cabinet should make work more attractive, for example with a multi-hour bonus. It is also necessary for employers to gain better insight into the 'card boxes' of people who are still are not active in the labor market but want to."
"We must, among other things, focus on further robotization and automation. Labor productivity in the Netherlands has hardly increased since 2009. And that while there are opportunities for automation and robotization for almost all sectors of the Dutch economy. Productivity offensive comes in which industry associations help entrepreneurs and spread the latest knowledge. This reduces the demand and this can offer a solution for various sectors."
Joop Schippers, professor of labor economics at the University of Utrecht, indicates that the government, employers and trade unions only come to the table and start working together if there is an urgent problem. "That is now the case, but we see that all parties have their own solutions. Employers think, for example, to attract employees by offering better working conditions. But that is patchwork, since problems arise elsewhere."
Moreover, employers are in a difficult position to structurally solve the problems. Joop Schippers: "For a long time, companies have had the choice of employees. It is then difficult to recognize that there is a structural problem that must be solved together. We are actually dealing with a dish that has to simmer for a while. One thing that can speed up the process is when a number of people get together behind the scenes to see what's possible."
If it is up to FNV chairman Elzinga, that will not happen. "Employers should take a look in the mirror. Years ago we pointed out the problems at, for example, the NS about the aging population and investing in employees. Nothing has been done about it, and we see the result. It is just short-sighted."
---
With a 'national bicycle plan', State Secretary Vivianne Heijnen (Infrastructure) wants 100,000 extra Dutch people to cycle to work in the coming years. It is allocating tens of millions of euros for cargo bike parking spaces, bicycle highways and tunnels.
In the coming years, the population will grow and it will become busier – especially in the Randstad. That is why Heijnen wants 100,000 extra people to cycle to work at the beginning of 2025 – in 2.5 years' time. "Fortunately, we find cycling very normal in the Netherlands, but it does not happen by itself," says the CDA state secretary about her plan. "That is why I want to make cycling attractive for more people, together with employers and other governments. For our accessibility, health and clean air."
At the moment, about two million Dutch people cycle to work: trips to the train station also count. The cabinet is paying 50 million euros to improve bicycle sheds at the stations.
Heijnen: "Even the parent who first takes the children to school by cargo bike should then be able to easily continue to the station and park the cargo bike safely and close to the train."
The national government contributes six million euros per year to bicycle paths and highways throughout the country, which are often built by provinces and municipalities. For example, there are more and more 'cycle routes', which commuters can use to pedal from place to place without delay. In addition, billions of euros will go to larger infrastructure projects, which will also include the construction of bicycle tunnels and access to new residential areas. However, some projects are hindered by nitrogen regulations.
Heijnen believes that employers can do more to get their staff to use their bicycles: she wants companies to offer the high kilometer allowance of 21 cents per bicycle kilometer more often. A trial is now underway at seven ministries in which civil servants can lease an (electric) bicycle.
Research commissioned by the ministry shows that the Netherlands earns a lot from the bicycle trade. Making, selling and renting bicycles provides 13,000 full-time jobs across 3,350 companies. In 2020, Dutch companies sold 1.2 million bicycles, of which more than a million were sold abroad. The total export value of the sector was almost 2 billion euros. Between 2015 and 2020, exports increased by 70%.
---
People who want to make a flight from the regional airport Eindhoven Airport have to take into account extremely long queues until the autumn holidays. That is what director Roel Hellemons says in Het Financieele Dagblad on Saturday.
The airport is short of dozens of security personnel and that problem will not be solved in a few weeks. An employee says the queues are sometimes hundreds of meters long. Eindhoven Airport is currently deploying dozens of assistants to inform travelers outside the terminal about the delays.
Eindhoven Airport processes more than sixty outbound flights per day. Contrary to normal, they are almost all packed. Especially travelers from the south of the Netherlands and Belgium use the regional airport.
The government has ordered Schiphol Airport to reduce the maximum number of flights from 500,000 to 440,000. A contraction is not an issue in Eindhoven. The maximum permitted number of flights will remain at 41,500 per year until at least 2023.
---

Update on Dujat & Members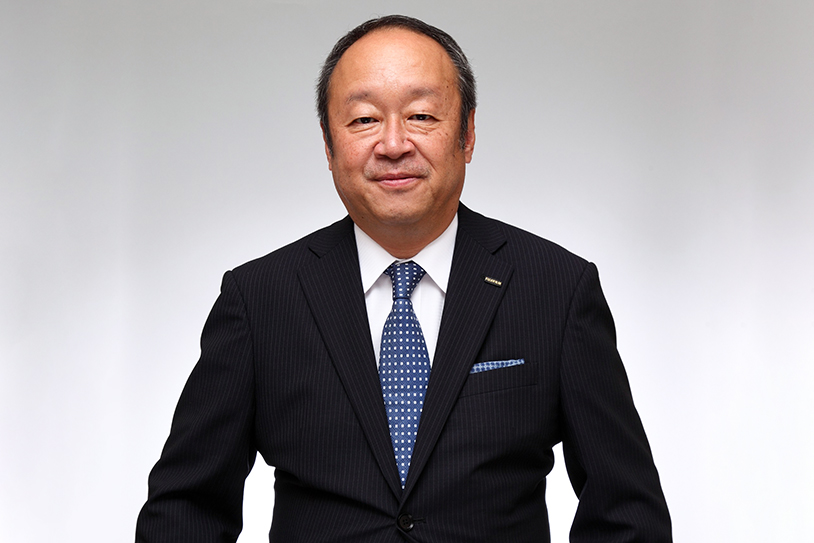 We are pleased to announce that Mr. Teiichi Goto has been appointed to be the new President of the Japan-Netherlands Society as of June 21, 2022 succeeding Mr. Shigetaka Komori. He already became President & CEO of FUJIFILM Holdings Corporation on June 29, 2021.
He will also succeed Mr. Shigetaka Komori as the chairman of the Dujat Advisory Board in Japan.
We would like to take this opportunity to express our deepest appreciation for Mr. Komori who supported Dujat for many years, and we look forward to the same warm cooperation with Mr. Goto.
---
This week on Thursday, the Dujat Showcase will take place at Hotel Okura Amsterdam. Join us to meet other members and enjoy a drink. For more information and registration we refer to our event site.
---
If your company has any news to share in the next biweekly newsletter, let us know by sending an e-mail to vangastel@dujat.nl.
---
Kind regards,
Jinn van Gastel
Project Manager at Dujat
DUJAT (Dutch and Japanese Trade Federation)
蘭日貿易連盟 | www.dujat.nl
Stroombaan 10 | 1181 VX Amstelveen | The Netherlands
Sources: Nu.nl, NOS, NHK, Nikkei, JapanToday